Syngenta Employees Honored at CropLife America 2021 Annual Meeting
Two Syngenta employees honored for their exemplary contributions to the pesticide industry by CropLife America.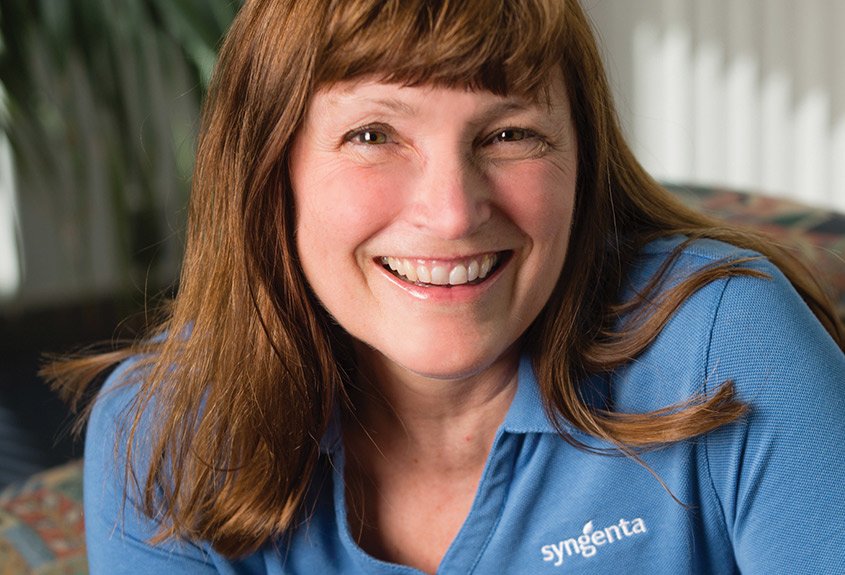 At the 2021 CropLife America (CLA) annual meeting, Caydee Savinelli, stewardship team and pollinator lead, won the Pillar Award, which recognizes an individual who has shown dedicated service to the pesticide industry and CLA over the last year. Savinelli has been the
Syngenta
lead on all pollinator-related activities for 8 years and consistently demonstrates her willingness to work on this challenging topic as well as many others, including the Endangered Species Act. She works collaboratively with all interested stakeholders, seeking and finding common ground. During Savinelli's time on the stewardship team, she helped establish many pollinator habitat sites under the
Operation Pollinator
banner — including all Syngenta facilities, many golf courses and a large number of grower fields.
At the same meeting, Tony Burd, senior regulatory stewardship manager, won the Rising Star Award, which recognizes emerging leaders in the agricultural community who've shown exceptional growth and increased levels of leadership and responsibility within the industry. Burd has worked with many stakeholders at the highest levels of the industry. His contributions to CLA and the pesticide industry regarding the Endangered Species Act and the consultation process between the Environmental Protection Agency, the U.S. Fish and Wildlife Service, and the National Marine Fisheries Service are incomparable. An advocate and champion for diversity and inclusion, Burd has stood up for fellow employees when others were less sensitive.
Tony Burd and Caydee Savinelli, who advocate for #diversityandinclusion and leadership in biodiversity, are honored at the @CropLife America 2021 Annual Meeting.
click to tweet