Counterfeit Agricultural Products Pose Threats to Profits and Safety
The counterfeiting of agricultural products and similar intellectual property infringements pose serious risks worldwide.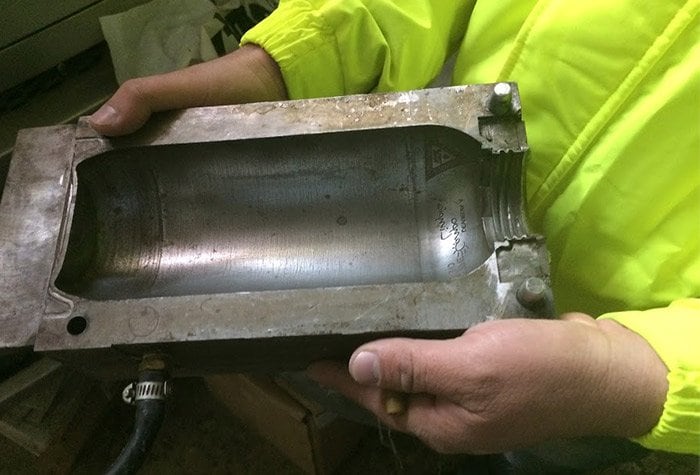 Rarely, if ever, do growers in North America consider the possibility that a pesticide or seed they just purchased is a cheap knockoff or a counterfeit product. But in some parts of the world, illegal pesticides make up a significant market share.
"We have external data that indicate the problem exists on a very significant scale," says Marcel Raecker, product security specialist for Syngenta. "Third-party estimates indicate the global average for illegal products in the market range from 5 percent to 10 percent. In very high-risk markets, illegal products may even peak at 25 percent. These figures include all kinds of regulatory or intellectual property (IP) infringements, not just full-scale copies of Syngenta or legal competitor products."
The security team at
Syngenta
investigates all different types of activities, such as counterfeiting and trademark or patent infringement, that may violate the company's IP rights. Raecker and two other specialists work from Basel, Switzerland. Syngenta has another 20 security professionals located around the world.
There are plenty of cases to keep the security team busy. Figures from Syngenta show that there were 752 product security cases globally in 2016.
Several high-profile cases involving Syngenta products have been solved, including:
An illegal factory in Colombia produced fake Syngenta packaging for trade within the country and internationally. The illegal supply chain was disrupted when local law enforcement raided and dismantled the factory.
A counterfeiting ring in Brazil produced a large amount of fake Syngenta Crop Protection products. The Brazilian authorities prosecuted and sentenced the defendants in the case to a combined 206 years of prison time.
Since 2014, authorities in the Port of Hamburg have seized more than 100 tons of active ingredient that violated Syngenta IP rights. Syngenta IP/legal and security staff supported these activities.
Investigating the Crimes
The security team at Syngenta investigates leads reported from the field by customers, sales staff and local authorities. The team trains salespeople to be aware of counterfeit or illegal products and report anything suspicious to security professionals. The training is through the company's
Detect and Report Program
, which is being taught around the globe, including in North America.
"It's important that we have eyes on the ground," Raecker says. "The sales staff is in touch with local markets. They are the first to see illegal or counterfeit products."
"U.S. Customs and Border Protection is a great supporter of our industry and helps prevent counterfeit items from making it into the U.S. Syngenta works with that agency to review who is importing chemicals that we are the only ones authorized to import."
Reports of suspected counterfeiting or illegal crimes also come from government authorities, who are required to seize infringing goods and inform Syngenta if an IP infringement may have occurred. "Through industry associations, we work with the port authorities in Europe to train them on the risk profile of agrochemicals," Raecker adds. "Some already are very efficient and successful in detecting these materials."
Some of the suspect products are tested in a Syngenta lab. "We test products frequently to get certainty on the origin of a product," Raecker explains. "Another aspect of illegal products is the uncontrolled conditions they are produced under, potentially causing health, safety and environmental risks."
Typically, criminal networks purchase machines and then set up crude workshops within warehouses to assemble their illegal products. They import chemicals and then illegally mix and package them in their workshops, creating a dangerous situation.
"This is why it is so important to fight these activities," Raecker adds.
North America Cases
While all types of IP infringement cases occur around the globe, countries with more regulations and responsive law enforcement see fewer cases of illegal products in their markets. "In North America, we have not found large-scale counterfeiting cases related to pesticides or seeds that other regions have seen," says Tony Bensel, Syngenta regional security manager for North America. Instead, criminals attempt to import counterfeited products into the U.S. to sell.
The counterfeiting of #ag products poses serious threats to profits and safety worldwide. @SyngentaUS
click to tweet

"U.S. Customs and Border Protection is a great supporter of our industry and helps prevent counterfeit items from making it into the U.S.," he explains. "Syngenta works with that agency to review who is importing chemicals that we are the only ones authorized to import. It helps identify and prevent illegal sales."
Bensel and his team along with Syngenta legal experts see cases of people who sell products with a similar name to a Syngenta product, but with one letter changed. Or they find products that are broken down from an original container and sold in smaller containers, without proper authorization. "There also are cases where people illegally or legally obtain a legitimate product and then sell it online, through advertising or in a manner not compliant with regulations," he says.
Remain Vigilant
Illegal or counterfeit agrochemical products negatively affect the industry and public, from the manufacturer and reseller to the grower and consumer. The potential impact can be very significant.
"That's why we will continue to run Detect and Report, a component of the Product Security Program, to help protect Syngenta, farmers and people in general," Bensel says.