A Look Ahead: Agriculture in 2050
What will agriculture look like at the century's midpoint? Based on current trends, experts are anticipating some major changes for the ag sector.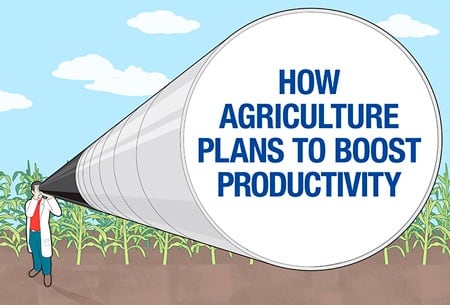 The twin factors of population growth and urbanization will create serious challenges for agriculture in the upcoming decades. Given these two factors, what will agriculture look like in 2050? Based on current trends, experts anticipate a range of developments that will help agriculture keep pace with the world population's rapidly expanding dietary needs.
READ NEXT
Growers Power Up With Potent Fungicide
Trivapro fungicide is positioned to become a staple in many growers' disease-control programs, because it offers powerful, long-lasting protection.