Grow More Experience Site Focuses on
Local Solutions
Syngenta demonstration site in Pana, Illinois, helps retailers and growers make informed management decisions.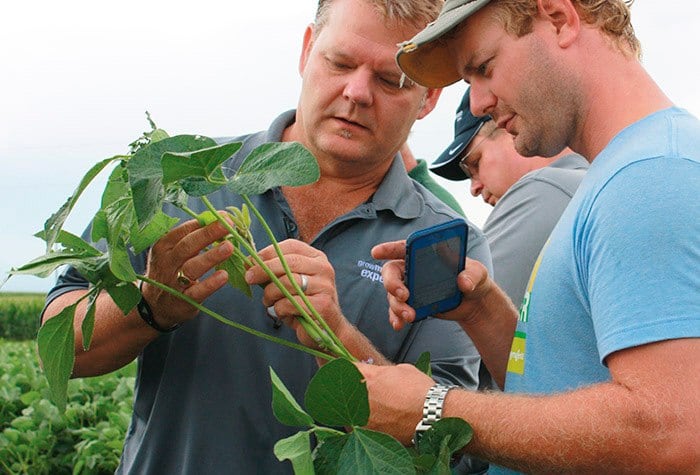 Want to upset Vicky Shaffer's clients? Don't invite them to a
Syngenta
field day at the local Grow More
™
Experience site in Pana, Illinois.
"I've had customers get upset when they weren't included on a tour," says Shaffer, owner of Blacklog Ag Services in Lakewood, Illinois. "That's how well the Grow More Experience site has gone over with local growers."
Each Grow More Experience site focuses on timely, local agronomic information to help retailers and growers make the best management decisions. Each site offers memorable learning experiences that go far beyond a slide presentation or traditional field day.
In Pana, Illinois, for example, the 2017 Grow More Experience site will feature a stress wheel. "Think of the spokes in a wheel," says
Doug Kirkbride
, product development agronomy manager for Syngenta. "Each spoke runs all the way across the wheel and has a hybrid that's been hand-planted."
"Folks love this Grow More Experience site, because there's so much takeaway knowledge. You just can't make one visit, because there's so much to learn."
Approximately four to six
NK®
and
Golden Harvest®
Corn hybrids in the wheel will show the effects of plant populations, nitrogen or fungicide applications, in addition to the impact of narrow-row spacing. The wheel clearly shows the effects of nitrogen applications, for example, since extra nitrogen is applied to half of the wheel. "The stress wheel provides a unique visual," says Kirkbride, who noted that the Syngenta team is also adding cover crop trials at the Grow More Experience site near Pana.
Seeing is believing, Shaffer says. "Folks love this Grow More Experience site, because there's so much takeaway knowledge. You just can't make one visit, because there's so much to learn."